On October 2, Hoi An Royal Group – The developer of Shantira Ressort project carried out the topping out ceremony of Tower A of Shantira Beach Resort & Spa project in Hoi An (Oceanfront Villas and Condos for sale in Hoi An, near Da Nang City). Although it was affected by the covid-19 epidemic, the Shantira Hoi An project exceeded the construction schedule by more than 30 days.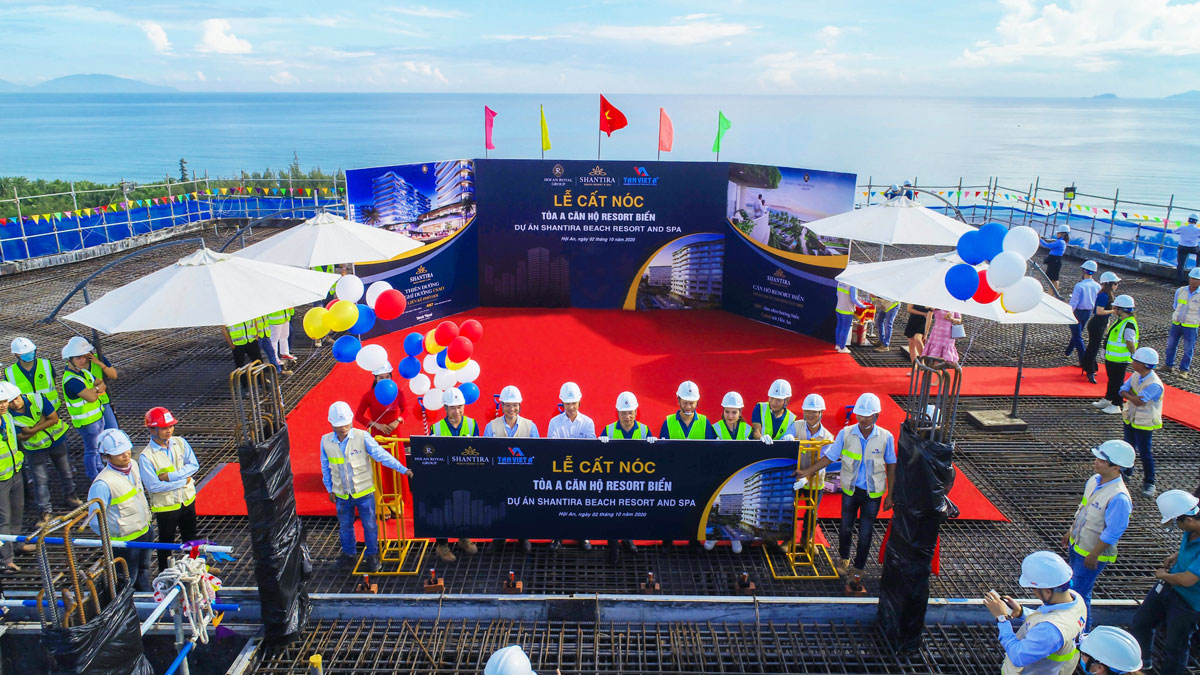 Shantira Beach Resort & Spa, based on distinct values ​​- refines the cultural quintessence of Hoi An ancient town, was developed by Hoi An Royal Group with the passion to buid the Shantira Project as a 5-star resort paradise by the ocean, honoring the local culture and converging resort essence.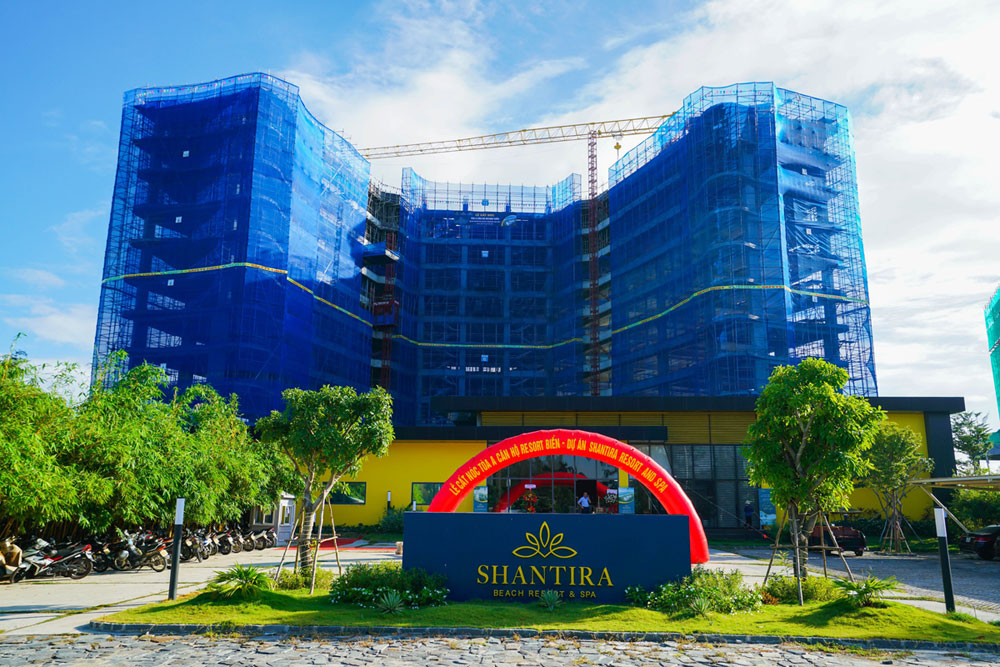 "The topping out ceremony of Tower A – Shantira Hoi An project" is a special event, the project's completion and early operation launch will add new supply to the resort real estate market, and build firm confidence for investors.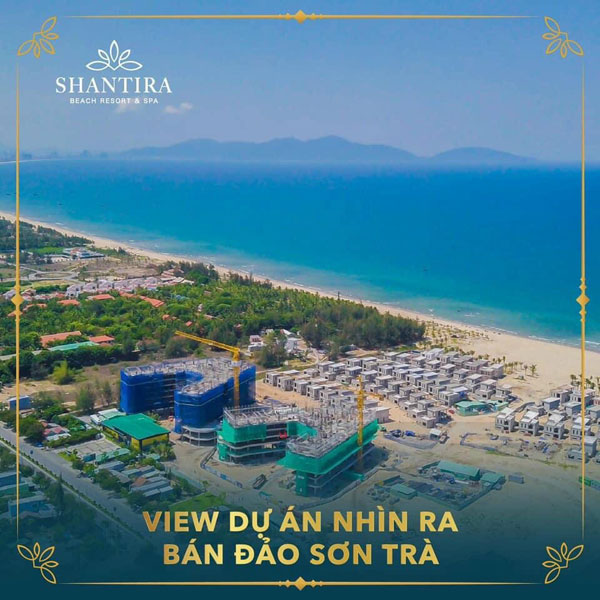 View to Son Tra Peninsula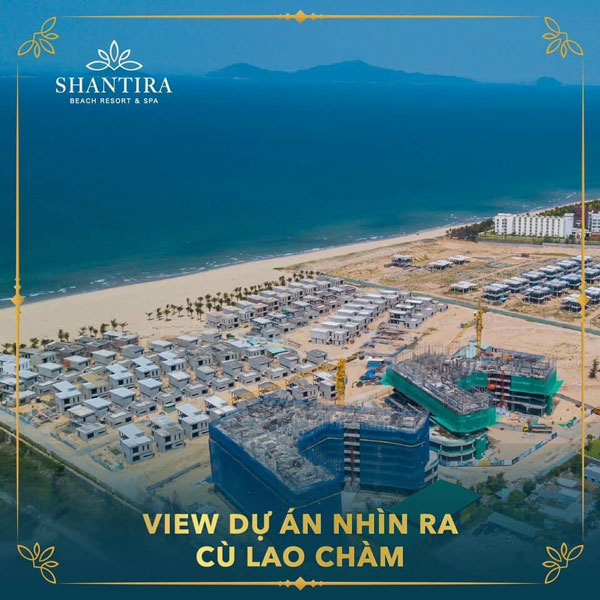 View to Cham island
Shantira project – An Bang beach resort in Hoi An (includes beachfront villas and condos for sale), with just 70 beachfront villas facing the beach of An Bang and 497 Resort Condos With Ocean View.